About Spray 9

Please see this video to learn about Spray 9 Products

Please note not all products featured are currently available in the UK
The Spray 9 Brand line offers the easiest way to quick, thorough cleaning with less cost and effort.

Spray Nine Brand specialty cleaning products are crafted from start to finish "for a better cleaning experience."

The secret is a time proven, market-driven mix based on consistent demand for performance, convenience and safety.

Performance

With over 50 years of professional and household market exposure as the "tough task" cleaner, the Spray Nine name is a tradition of quality.

Every bottle, drum or tote of Spray Nine means quick, thorough cleaning with less effort - even where other products fail.

The Spray Nine Brand line delivers the same hard hitting performance expected of our multi-purpose cleaner / degreaser / disinfectant across a variety of niche applications and specialty markets.

Cleaning products of the highest quality save money by reducing chemical usage and storage space. Every Spray Nine Brand product is quality put to action.

Spray Nine Corporation's expert chemists have a track record of top-rated formulas that tackle even the worst dirt, grease, soils and stains.


The loyal following enjoyed by Grease-Off, a heavy-duty degreaser twice hailed the #1 degreaser in an independent consumer report in the US, demonstrates that when properly engineered, a water-based product can perform to the level of solvent-based cleaners.

Convenience

"Tough Task" performance is a convenience in and of itself - saving on time and effort by getting the job done right the first time.

Spray Nine Brand products build upon this foundation with added features for extraordinary convenience.
ready-to-use formulas with spray-on / rinse-off ease
economical dilutions
foaming trigger sprayers with clinging action
other innovative packaging selections
This makes cleaning easy and the choice of what brand name to clean with even easier, Outdoor Window Wash features a convenient hose nozzle that turns an ordinary hose into a cleaning machine – all without the need for a bucket, ladder, scaffold or any other accident waiting to happen.

Safety

Spray Nine Brand products are engineered not only for performance and convenience, but also
"with you and your environment in mind."

Spray Nine Corporation knows a cleaner can work well without having harmful effects. Drawing upon expertise and extensive research, Spray Nine's chemists reduce undesirable ingredients while delivering our same uncompromising trademark performance.

Spray Nine Brand products minimize impact on user and environment.

Some specialty products in the line were designed with environmental impact as the primary factor.
About Taskers UK Ltd
Taskers UK Ltd are a authorised distributor of Spray 9.
Taskers UK are a long established company based in Sheffield which can trace its routes right back back to 1839 and its founder John Tasker.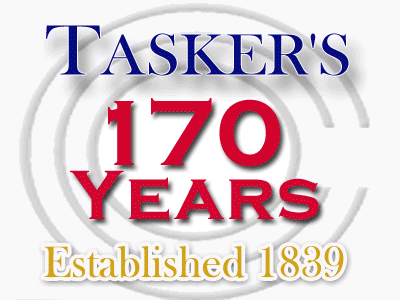 Traditionally we are a Hydraulics & Lubrication Specialists, however many of Spray 9 products are relevant and used within the engineering, automotive, locomotive, aeronautical and lubrication industries as a safe, environmentally sound cleaning product. 'Grease Off' is a popular product for workshops and the removal of hard grease without the use of harsh chemicals. Its that good its the only cleaner we use in our own repair and site workshops!
For more information about us please visit www.taskersuk.com